Af en toe zijn wij op zoek naar mensen die gastgezin zouden willen worden voor één van onze puppy's. Op deze manier kunnen wij verder fokken met lijnen die wij interessant vinden, maar krijgen de individuele honden wel alle aandacht die zij verdienen. Wilt u het fokken eens van dichtbij mee maken? Dan is dit een geweldige manier om dat mee te maken!
De hond zal zijn gehele leven gewoon bij het gastgezin blijven als huishond. Alle hondensporten en dergelijke zijn mogelijk. Als de hond oud genoeg is zal deze op onze kosten medisch getest en geshowd worden en indien dit allemaal volgens de normen van de rasvereniging is, kan het zijn dat wij één – drie nesten met deze hond fokken, zodat de geweldige lijnen verder kunnen blijven gaan.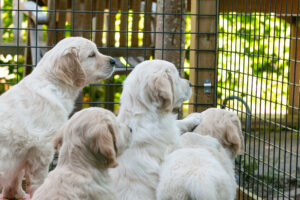 Heeft u (vrijblijvende) interesse in het worden van gastgezin voor The Dutch Coast of heeft u meer vragen? Neem dan contact op via het contactformulier of stuur een e-mail naar sanne@thedutchcoast.nl. We beantwoorden alle vragen graag!