Stamboom: Nuit de Folie from The Dutch Coast
Roepnaam: Leia
Bijnamen: Leelee, Lee'tje, Lellebel
Eigenaar: S.E.I. Hazeveld
Vader: Ch. Peregrin Took of Pelennor Fields
Moeder: Cheek to Cheek Ordinary Love
Geboortedatum: 13-09-2022
Fokker: S.E.I. Hazeveld
Heupen: te jong
Ellebogen: te jong
Ogen: te jong
PRA 1: vrij (N/N)
PRA 2: vrij (N/N)
Ichthyosis: onbekend
Schofthoogte: in de groei
Gewicht: in de groei

Leia is nog te jong.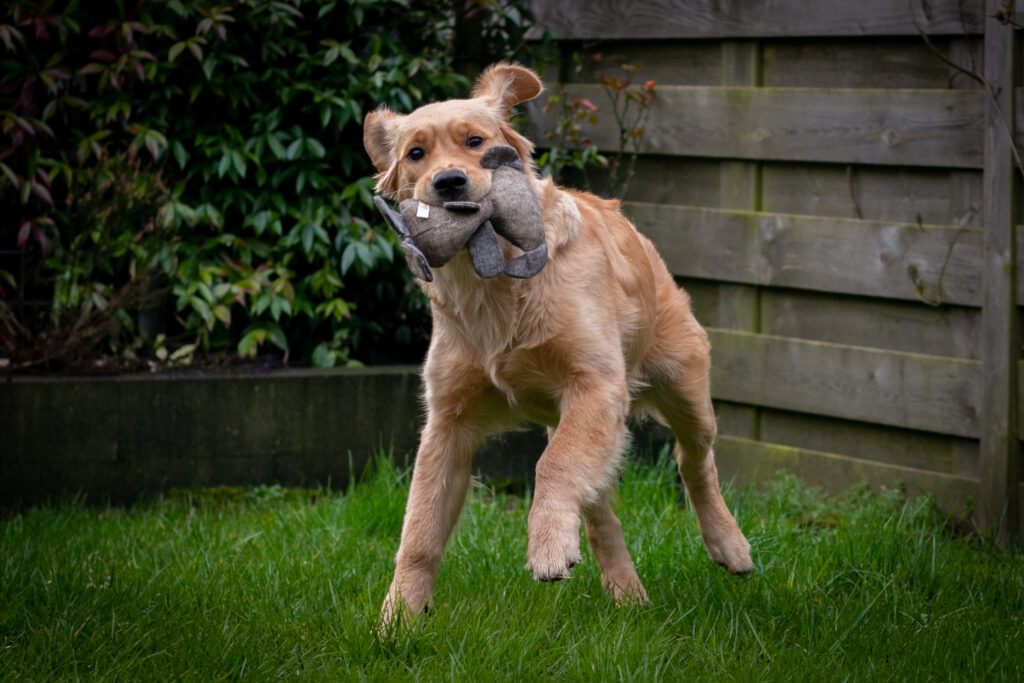 Leia is een echte puppy puppy. Ze duikt overal vol enthousiasme boven op, is waar wij zijn, probeert alles uit en stopt alles wat ze tegen komt in haar bek. We noemen haar daarom ook wel grappend Pacman. Daarnaast is haar grote hobby mama Maddie slopen, ons slopen en knuffelen.
Met Leia hebben we de puppycursus en basiscursus gedaan en nu volgen we puppy jachttraining. Daar laat ze zien hoe ongelofelijk leuk ze het vindt om speeltjes terug te komen brengen en ook het vast houden van een dummy is geen enkel probleem! Ze vindt het leuk om dingen te leren en is gericht op ons, maar vindt het ook prima om haar eigen ding te doen en lekker te boeven.